Bresnahan Footprint Foundation, known as BF Foundation, is a not-for-profit (NFP) organisation that seeks out meaningful partnerships with charities and grassroots organisations to provide them with vital goods, resources and funds they need to thrive.
Founded by Toni Bresnahan and backed by private philanthropists and investors, BF Foundation is uniquely engineered to deliver 100% of the funds donated directly to charity partners. Toni is a busy mum and until recently was in the government sector. An unexpected life event meant Toni had access to significant resources for a new venture that both impacted the community and left a proud legacy for her family.
Toni identified a gap in the market for large corporations and private philanthropists with funds to donate but no time to seek out reputable charities, partnerships and programs to contribute to. This is where BF Foundation comes in… Connecting the two pieces of the puzzle – matching corporate and private donations to worthy aligned charities. BF Foundation provides essential resources and helps break down barriers limiting the growth of charity organisations, ultimately driving social change one step at a time.
Our organisation visualizes a national culture of giving in which people and their communities have the resources and connections for what they need when in need.
There is a significant lack of access to funding and resources for the non-profit and community sector.
BF Foundation provides well-needed resources and support, breaking down barriers limiting these organisations' growth, ultimately driving social change one step at a time.
Our team brings together a diverse range of skills and expertise to assist BF Foundation in every step
as we reach a national expansion to alleviate the effects of poverty.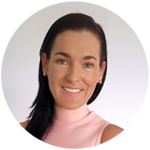 Toni Bresnahan
Founder & CEO
Toni established BF Foundation in 2021. Toni has had a diverse career specialising in Early Childhood Intervention and working in a range of communities across Far North Queensland.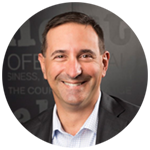 Greg Nucifora
Chairman and Director
Greg is a financial adviser and has extensive board level experience across public, private and not-for-profit organisations.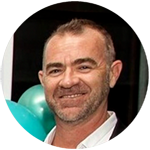 Heath Cuskelly
Managing Director
Heath has held leaderships roles for many years and brings a high level of knowledge to support and implement strategic direction.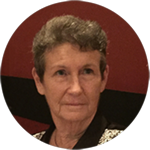 Sandra Bresnahan
Company Secretary
With decades of Board experience, Sandra has also had multiple successful companies and brings a wealth of expertise to the Foundation.
Bresnahan Footprint Foundation is a not-for-profit organisation limited by guarantee and is governed by the provisions of the Corporations Act 2001 (the Corporations Act).
We are a registered Public Benevolent Institution (PBI) with the Australian Charities and Not-for-profits Commission (ACNC), which oversees the national regulatory framework for the not-for-profit sector, the Australian Charities and Not-for-profits Commission Act 2012 (the ACNC Act 2012).
The responsibility for compliance with the regulations contained in the Corporations Act, the ACNC Act, as well as the objects of the organisation sits with the Board of Directors.
Our charity auditor, Grant Thornton Australia, will provide an account of Charity Champs' operations and compliance for the relevant bodies and our reporting, including the Annual Report.
BF Foundation proudly bears significant public liability and general insurance.
BF Foundation is built on the belief that everyone, irrespective of race, gender, sexuality, religion, heritage or place in society, deserves to be treated with respect, dignity and equality.
Our partnerships are committed to support and promote social responsibility and inclusion. We will not stand for any form of bullying, prejudice or harassment – conscious decisions we are morally opposed to and actively advocate against.
While we are heavily focused on the safety of people of all ages, BF Foundation will ensure that child safety and wellbeing is the focal point of all our major decisions.
All staff members have undergone a Working with Children Check (WWCC), and these clearances will be kept current through an active register.
All staff and adult volunteers working within BF Foundation are expected to comply with our Code of Conduct.
BF Foundation will advocate for genuine acknowledgement and celebration of Aboriginal and Torres Strait Islander peoples as the original custodians of the land.
The outcomes by working in partnership with other organisations will provide relief and aid for disadvantaged Indigenous people and communities in need.
This is part of our commitment to supporting the building of shared understanding and mutually respectful relationships between Aboriginals, Torres Strait Islanders and other Australians.
BF Foundation promotes the highest standards for our volunteers, ensuring we are providing adequate support for every program they are involved in.
We currently meet the National Standards and guarantee best practice guidance and benchmarks. This aids us in managing risk and safety with respect to volunteers.
The Standards can be found here.


Our Annual Reports show how we are working for people in need across Australia. They tell stories from the Not for Profits and schools we work with, profile key highlights and detail the impact of connecting surplus with need.